Description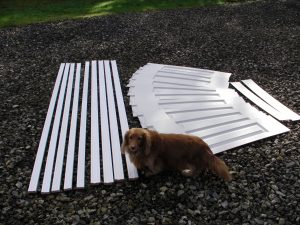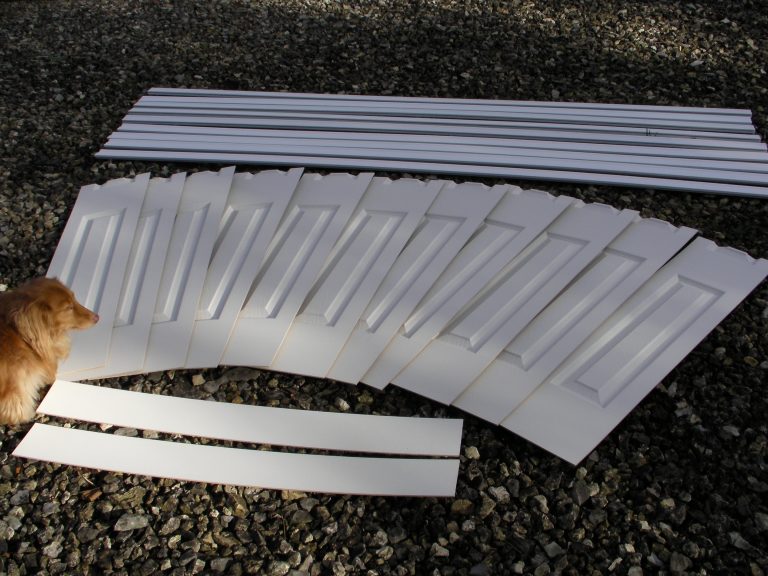 Our new stair panelling kit makes it easy to buy our wall panel system. Each pack panels one side of a staircase of 13 standard steps. we've included 2 fill in panels to help cope with any awkward bits at top and bottom.
This is all you need to panel a staircase with beautiful deep moulded panelling that looks just like solid wood. It will panel about 3200mm horizontally – about 4300mm along the slope.
So, as an alternative to having to measure your stairs in detail and order specific amounts, use our kits to panel each side – as long as your stairs is straight and fairly standard.
Once fitted, just, paint your colour of choice and you have a fantastic wood panelled look for a fraction of the price of solid timber.
Stair Panelling Kit – all items are white primed MDF – ready for painting.
Comprises:
ELEVEN Stair Panels, each 245mm x 1021mm
TWO Fill in Panels, 110mm x 971mm
ONE End Strip, 2435mm x 45mm x 14.5mm
FOUR Joint Strips, 2435mm x 45mm x 14.5mm
FOUR Rebated Dado, 2435mm x 58mm x 18mm
If your stairs is not standard, order exactly what you need individually on our main order page.